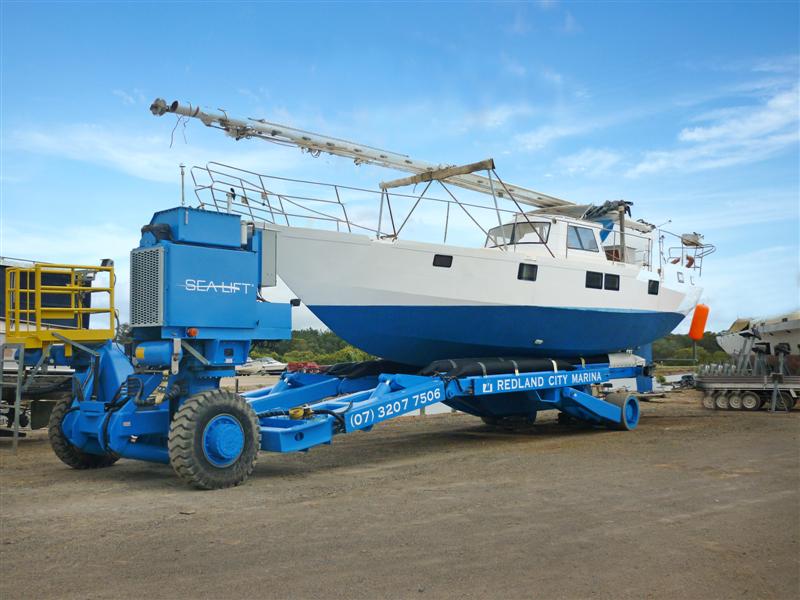 Our submersible hydraulic Sealift offering maximum support to your vessel.
A unique 30 Tonne hydraulic submersible Sealift, ideal for wide-beam catamarans and monos.
The lift operator will help assist the boat skipper by using the up and down movement of individual cushioned arms to trap the boat in the correct lift position
Versatile
The sea-lift is the most versatile machine of its type in the world, capable of safely carrying most hull types.
Fastest Haul out
In less than 60- seconds, the Sealift can have your vessels lifted out of the water.
Manoeuvrable
Steering drive wheels turn 180 degrees for outstanding positioning and safety
Shape conforming air-bunk support
A unique feature which carries your vessel on air!
Adjustable air bunks support the length of the hull and distribute the boat weight evenly to prevent damage to the hull and under –hull fittings.
If your boat is in need of attention, please call the office on 07 3207 7506 for a quote.